Mosquito Control
Top Rated Local® Mosquito Control in Southern California
Protect Your Home with Effective Mosquito Control and Prevention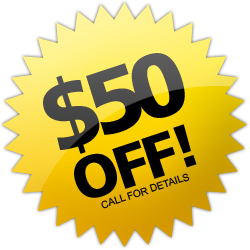 Mosquitoes can make spending time outdoors a real nightmare, and it is even worse when these irksome pests invade the interior of your Southern California home or business. But these insects are much more than just irritating pests — mosquitoes carry and transmit a number of diseases and pathogens including West Nile virus, encephalitis, and Zika virus. Mosquitoes transmit these and other mosquito-borne diseases to humans through a bite. Mosquitoes also carry heart worms that can infect your beloved pets. When mosquitoes infest your yard and commercial property, you, your loved ones, your pets, and your customers are at risk of being bitten by mosquitoes. This is why our Top Rated Local® pest control team has developed effective mosquito control and prevention programs to protect your home and business.
Services Offered:
Standing Water Treatments
Fogger Treatment and Residual Applications
Seasonal Control (April-October)
EPA-registered Products
---
Why You Need Mosquito Control
Mosquitoes are one of the most annoying insects in Southern California. Along with their constant buzzing, their bites pack a punch that causes skin irritations including constant itching, inflammation, and unsightly bumps. Here are a few reasons why you need mosquito control:
To protect you and your loved ones' health and wellbeing

To safeguard your dogs and cats from parasites

To eliminate swarms of mosquitoes from your commercial property

To activate backyard mosquito control so you and your guests can enjoy the outdoors in a peaceful, mosquito-free environment
---
Mosquito Management and Prevention
Our expert pest control technicians have more than 20 years of experience in eliminating insect problems from homes and businesses in Southern California, including San Diego, Orange County, San Bernardino, and Pasadena. We have the methods, equipment, and expertise to effectively get rid of your mosquito problem inside and outside of your home or business. Here are the mosquito treatments we offer:
Seasonal Mosquito Maintenance
Our company has designed our seasonal mosquito control program to create a mosquito barrier around your home or business to keep these pests under control. With the use of EPA Registered products we can help you keep your family and pets safe from mosquitoes. 
Mosquito Prevention
Using effective pest prevention methods, we limit mosquito activity on your property to stop them from breeding and nesting in areas like tree holes, yard decorations, and areas with standing water.
Mosquito Control
Our innovative mosquito control treatments are designed to diminish mosquito populations while safeguarding your property with a protective mosquito barrier to keep them from invading your yard and structures.
---
Schedule a Mosquito Control Service
If you're ready to take back your property from these bothersome pests, contact Gopher Patrol to schedule mosquito control or to enroll in our seasonal mosquito control program to effectively eliminate mosquitoes and other pests from your property.